We were lucky enough to visit Morocco in May, and my understanding of Moroccan food gained a new perspective.
Moroccan food uses all the spices I became familiar with in Indian cookery but without the bite of chilli. Any heat required by the diners were supplied by a fiery sauce called harissa. The most common dish we had was tagine, usually a meat of some sort simmered with spices and onion until the meat was tender, and then served in a small terracotta tagine, the lid removed from the tagine with a flourish in front of the diner.
The chicken tagine we were taught to make in Marrakech only used 2 spices, ginger and turmeric, creating a delicate meal perfectly complemented by the capsicum salad served with it.  The term cous cous usually indicated a tagine served on a mound of cous cous underneath.
The Moroccan's know how to set the stage! This little gem is a vegetarian cous cous with a date topping served in the medina in Marrakech.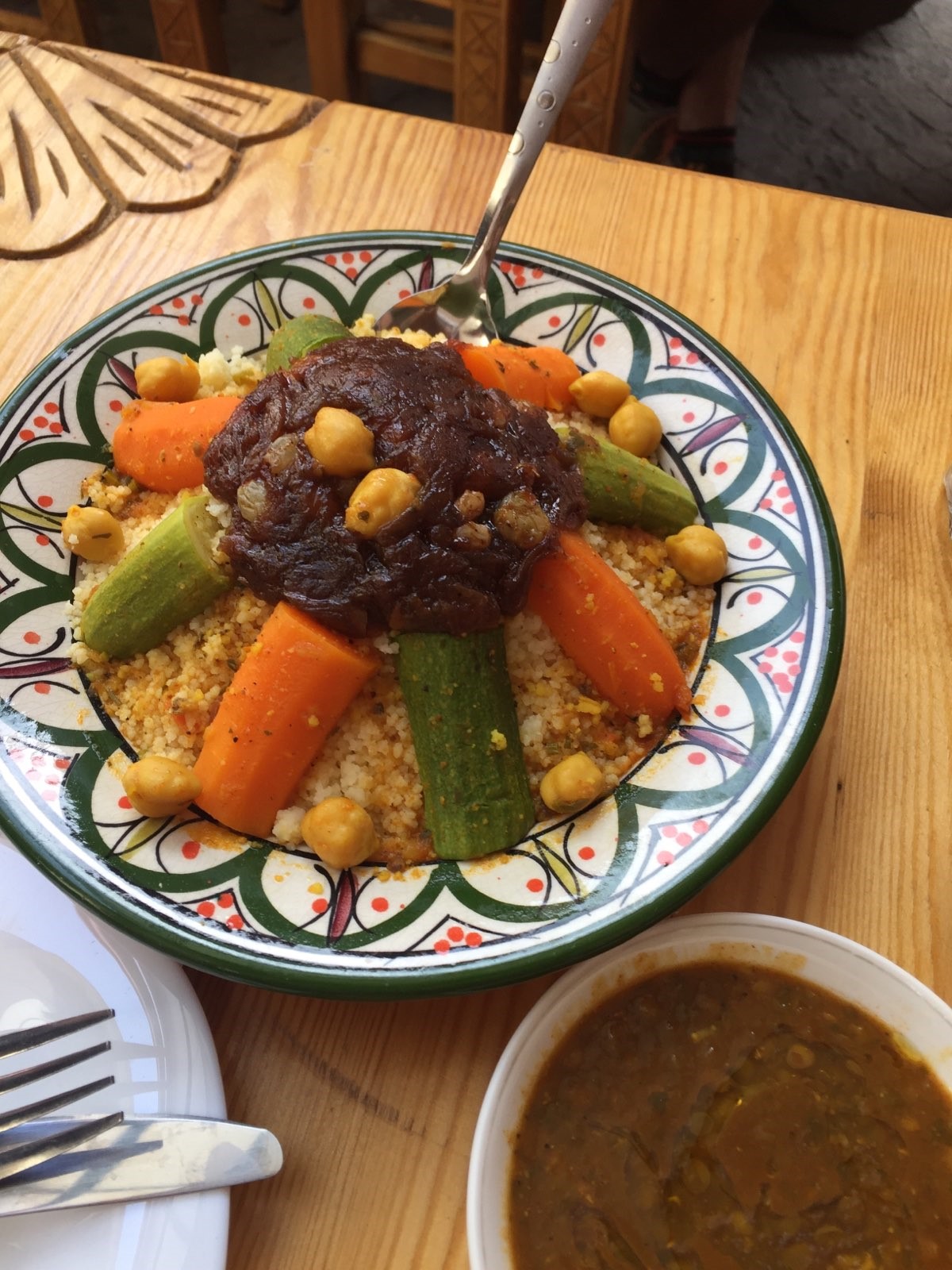 Salads
The most frequent starter in a Moroccan restaurant is described as 'Moroccan salads'. The charm of these little dishes served with the barley bread you get everywhere can be the nicest part of the meal.
These delightful little dishes again demonstrate a mastery of spices. I was taught to make a capsicum salad with the only cumin and paprika.
Capsicum Salad
Ingredients: 1 red and 1 green capsicum, 1 skinned tomato, 1 clove garlic, olive oil, salt, 1 tsp paprika, 1/2 tsp cumin, parsley
Roast the capsicum over a gas flame until the skin is blackened.
Place in a bowl of cold water and rub off the skin when cool.
Dice the capsicum, and 1 skinned fresh tomato.
Put into a pan with 1 grated piece of garlic and some olive oil.
Add salt, 1 tsp paprika, and ½ tsp cumin. Simmer 10 mins.
Serve at room temperature with a little chopped parsley stirred through.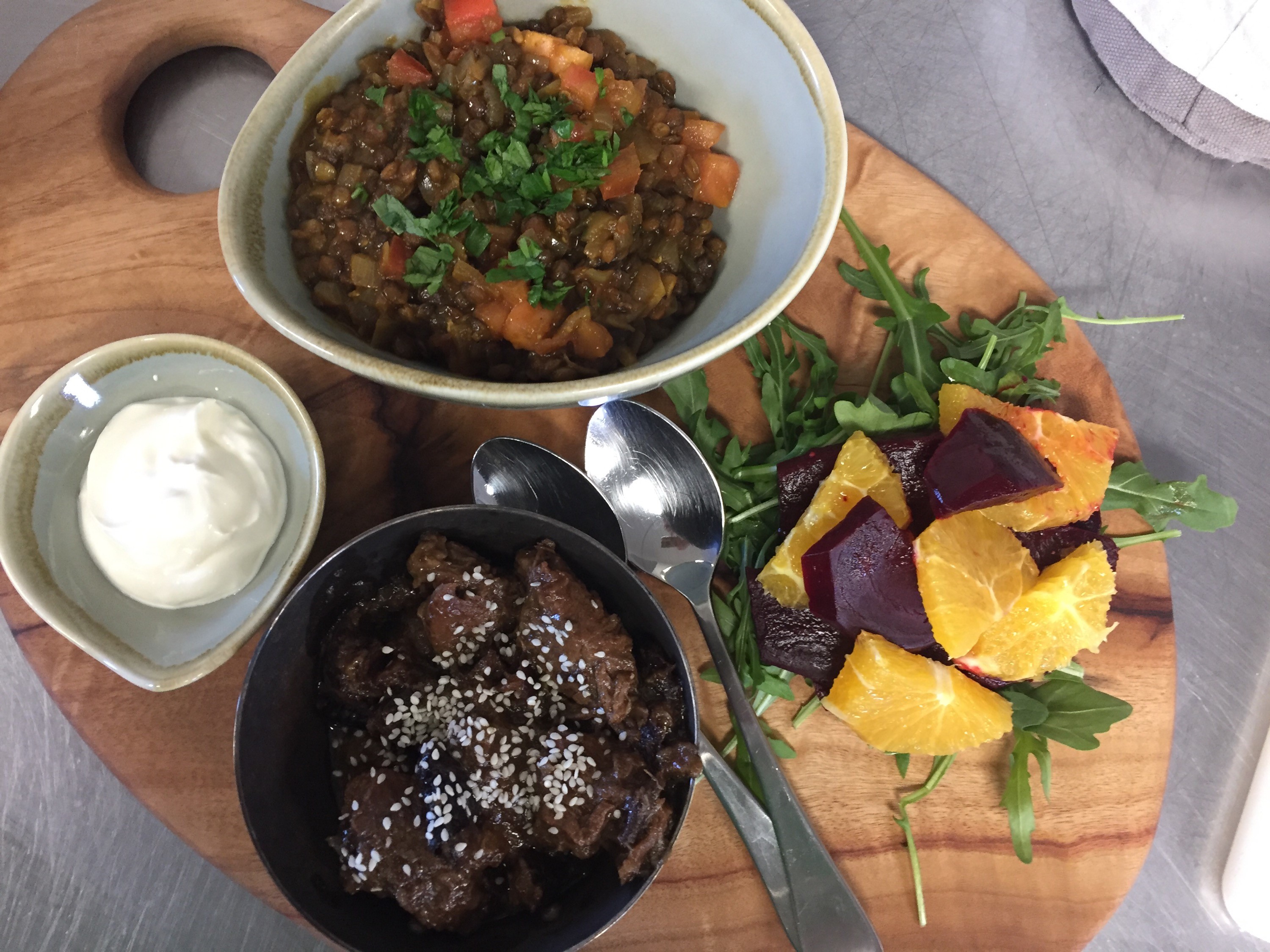 Sweets
Moroccans take their sweet treats very seriously, the only other place I have seen such elaborate sweets was Istanbul.
Moroccan food is elegant, delicate and very beautiful, I will be inspired for a long time.